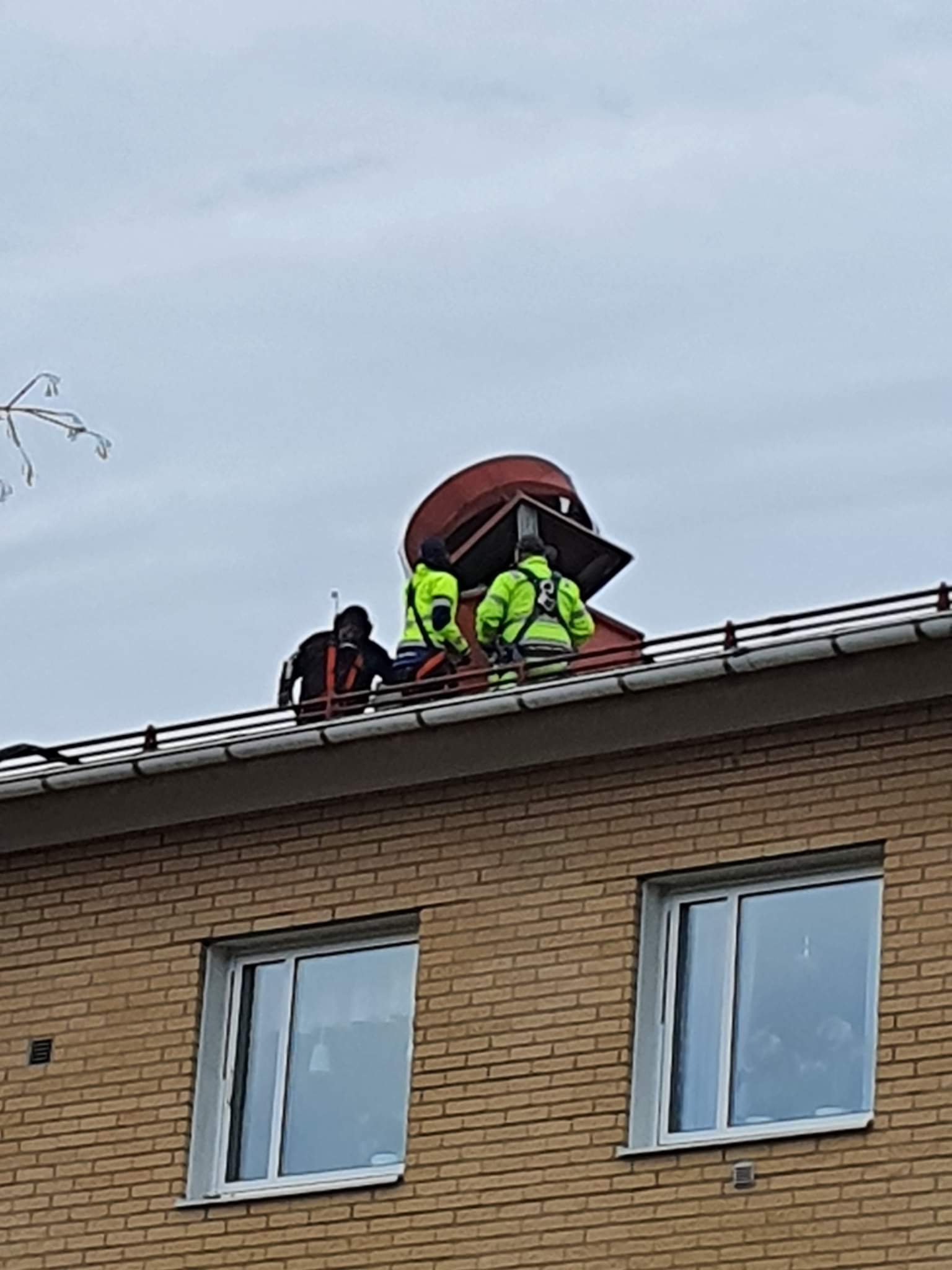 Nordisk Energioptimering offers a range of services for housing associations and property companies. We understand that there is a lot to keep track of, and therefore offer services that help facilitate housing associations and property managers. We want to help you as a property manager and property owner to avoid health risks, fire risks, increased energy costs and costly repairs by ensuring that systems are in good condition.
Our range of services includes professional OVK inspections and energy declarations. The company's OVK certification and energy declarations meet the highest quality assurance standards in the industry. This can give property managers and property owners peace of mind that their properties comply with applicable laws and regulations.
We also offer technical service on ventilation systems and related equipment, including cleaning and adjustment of ventilation systems and air ducts. By hiring Nordisk Energi optimering, you can get help with a service agreement that involves regular maintenance of your ventilation system, heating and cooling units. In this way, you can be sure that the systems work as they should and that you can have a clear conscience and good economy . That way you can spend time and focus on other things.
If you want help keeping your ventilation system in good condition and avoiding health risks, fire risks, and increased energy costs. If you are looking for a reliable and professional supplier of HVAC inspections, energy declarations, and technical service on air and ventilation, Nordisk Energioptimering is the right choice for you.
TRADITIONAL CLEANING METHODS DAMAGE AND CREATE INCREASED COSTS
Cleaning ventilation units, slats and machines is no easy task. Traditional cleaning methods such as water pressure washing can do more harm than good, as water pressure washing can damage blades/machines/electronics or even trigger a chemical reaction that turns dirt into hard blocks and coatings that clog units. This means that with traditional cleaning methods it is very difficult to clean units without risking major damage to them!
THE NEO METHOD FOR EFFECTIVE CLEANING FOR VENTILATION SYSTEMS
Nordic Energy Optimization uses its proprietary and innovative method, the NEO method, which is a combination of dry ice and special equipment for effective cleaning.
The advantage of the NEO method is that accessibility is very good where no or little disassembly is required, which shortens downtime considerably and by using dry ice, the risk of damage to slats, machines and electronics is minimal.
CREATE A SERVICE AGREEMENT FOR REGULAR SERVICE AND CLEANING
Developing a plan for regular cleaning of ventilation systems and heating and cooling units as well as curtain and entrance heaters may initially sound like an extra cost, but in the long term it pays to have continuous cleaning of the systems, which will even contribute to cost savings. This is because well-maintained premises, properties and ventilation systems retain their value longer so they do not need to be replaced as often.
WE AT NORDIC ENERGY OPTIMIRING HAVE EFFICIENCED THE OVK PROCESS
We at Nordisk Energioptimering have also made it our mission to streamline the process relating to OVK. We also offer ventilation cleaning, duct cleaning, cleaning of cooling baffles, cooling condensers/evaporators and adjustment services in connection with the OVK inspection.
Typical Applications in housing associations
Cooling tower
The cooling tubes and walls of the cooling towers are usually covered with a lot of lime and moss and algae. By draining the water in the unit, we can start removing the coating and freeing the surfaces from the coatings covered inside the unit.
Refrigerated condensers
All types of refrigeration condensers are usually located outdoors. Algae, lime, peas, salt, leaves, feathers, pollen, etc. adhere to the fins and cooling pipes as well as to the fan blades and prevent full efficiency or the aluminium is dissolved by the water mixed with chemicals