About Nordic Energy Optimisation
Welcome to NEO, Nordic Energy Optimisation
Our vision
Nordisk Energioptimering is an innovative company founded in Sweden and our vision is to be the most experienced and competent energy optimizers on the market, where we, through our proprietary method, aim to be the market leader in energy optimization of ventilation systems for buildings and industries.
What we do to achieve the Nordic Energy Optimisation vision?
With our innovative NEO methodology, we can not only enable a longer lifecycle for energy-intensive ventilation systems, but also certify that the systems are working optimally to minimise environmental impact, improve air quality in buildings and reduce costs for our customers
How do we achieve Nordic Energy Optimisation's vision?
With a clear customer focus, where we tailor complete solutions according to the customer's needs, we can fulfil our vision and classify ourselves as specialists in efficient cleaning and energy optimisation of all types of ventilation systems. At NEO, we take on everything from small to large-scale service and energy projects, where we take full responsibility with close dialogue and cooperation with the customer. Examples of work we do:
Installation and demand-controlled ventilation
Reconstruction and modernisation of steering equipment and directional control systems
Status and inventory of ventilation systems, as well as air heaters and evaporators/condensers
Mechanical overhaul of unit functions and gas controls
Suggestions and improvements via progress reports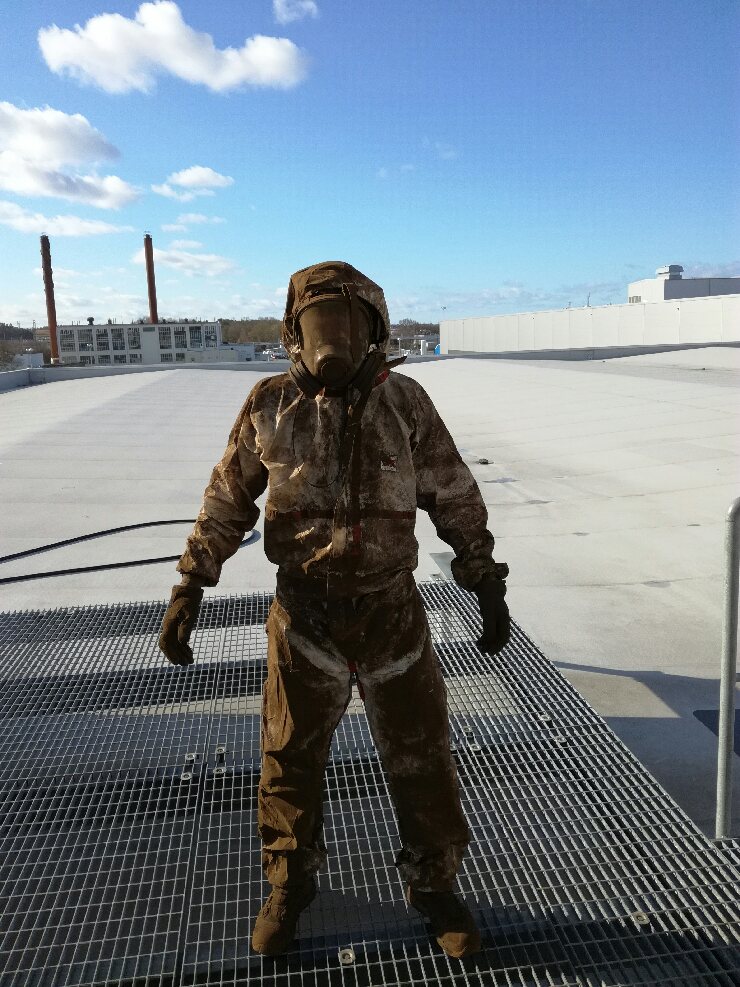 Why Nordic Energy Optimisation's vision?
Our vision is based on our passion to work towards a more sustainable world and contribute to a better indoor climate, where we clean and renovate existing ventilation systems through our patented NEO method. By offering continuous maintenance of our customers' equipment and systems, it leads to less wear and tear and longer life, as well as lower energy consumption and better efficiency.
FOR WHOM IS NORDIC ENERGY OPTIMISATION?
Our work aims to target ventilation systems, ranging from heat exchangers/cooling condensers to air and ventilation ducts, in all types of buildings, businesses and industries. In addition to this, we are also able to help businesses in need of remediation due to mould, fire or renovation
Where are we?
Nordisk Energioptimering is an innovative Swedish company with offices in the following locations:
– Eskilstuna
– Gothenburg
– Landskrona
– Stockholm
– Umeå
The NEO method – a unique cleaning for a safe and secure air environment in your premises. The method is based on carbon dioxide ice in solid form, CO2 – completely without chemicals.
Fast method – little downtime
Optimizes effect on facilities
Gives new life to machines and facilities
ROI after 6-12 months
No residual products
Nordisk Energioptimering (Nordic Energy Optimization)
Here you can see a selection of the businesses we service.
Common areas we provide services for
Cooling tower
The cooling tubes and walls of the cooling towers are usually covered with a lot of lime and moss and algae. By draining the water in the unit, we can start removing the coating and freeing the surfaces from the coatings covered inside the unit.
Refrigerated condensers
All types of refrigeration condensers are usually located outdoors. Algae, lime, peas, salt, leaves, feathers, pollen, etc. adhere to the fins and cooling pipes as well as to the fan blades and prevent full efficiency or the aluminium is dissolved by the water mixed with chemicals
V-set cooling condenser
All types of refrigeration condensers are usually located outdoors. Algae, lime, peas, salt, leaves, feathers, pollen, etc. adhere to the fins and cooling pipes as well as to the fan blades and prevent full efficiency or the aluminium is dissolved by the water mixed with chemicals
Evaporators
These units run 24/7 all year round and are usually very dirty with dust, mould, sand, lime and soil. The trucks tear up the dust as they drive around the premises and the gates are constantly opened and closed. Dust sticks to the slats and drip trays
HEAT RECOVERY UNIT AIR & VENTILATION
Fan room
As a property owner or manager, the last thing you want to deal with is a substandard ventilation system. Not only is it a health risk for your customers, but it can also lead to expensive repairs down the road
Rotary exchangers
Most of the time, these rotating exchangers are perfectly fine, but full of dust, dirt, cooking fat, oils, industrial grease, lime, deposits, zinc irritations, leaves, springs, hair, clothing dust, welding fumes, etc.
RIDAFARMS
Curtain heaters are usually full of dust and dirt. This prevents them from delivering full power and these units run at full capacity during the day without slowing down.
cross-changers
Usually these batteries, cross-connectors are ok but full of dust, dirt, grease, oils, industrial grease, lime, deposits, zinc deposits, leaves, feathers, hair, clothing dust, soot, welding fumes, etc.
NEEDLE BATTERIES
These batteries have barbs like fish hooks on the end of them. These barbs suck in all kinds of lint, dust, cotton, larger particles of dirt, oils and pollutants.
strorage & stAllage
Storage and cold storage facilities usually have a lot of dirt, grease, mould or other contaminants of materials that should not be on the shelf. There is very often black mould in the ceilings of the chicken store or above the goods doors because of the dew point that gets between the cold and the heat when the doors are constantly opened and closed.
Paint boxes
When these units and ducts are blocked, the circulation of the air stops working. Particles of dust and paint will then be in the air of the paint box, which will give the paint small dots and become uneven. Detta medför extra arbete att polera bort prickarna och brukar ta mycket arbetstid och mantimmar.
Glue guns in factory
In industries, there are many areas and machines that cannot or should not be cleaned with water and chemicals. NEO has extensive and broad experience of cleaning in various machine parts and machine fleets. Get in touch and we'll help you with your questions, concerns and factory problems that need solving.
Electric cabinet
Electrical cabinet and switchgear cleaning NEO has developed a method that is very effective. We turn off the power to every unit we work on and clean with one of the world's smallest and most efficient ice blasters on the market. We clean EVERYTHING in the cabinet without damaging a solder joint, microchip or component
DECONTAMINATION, RENOVATION, MOULD AND FIRE
Mould
Nordic Energy Optimisation offers total solutions to address moisture problems, mould outbreaks and prevent them from recurring. We carry out remediation work in both building interiors and underground spaces.
Renovation
The Neo method is perfect for exterior roofs and facades where airborne contaminants usually get trapped with their mould and debris; as there is also no post-application treatment required - it couldn't be easier!
Fire
A fire cleaning involves removing as many particles as possible from the smoke and also all odors and discolorations that may occur on various surfaces where the fire occurred.