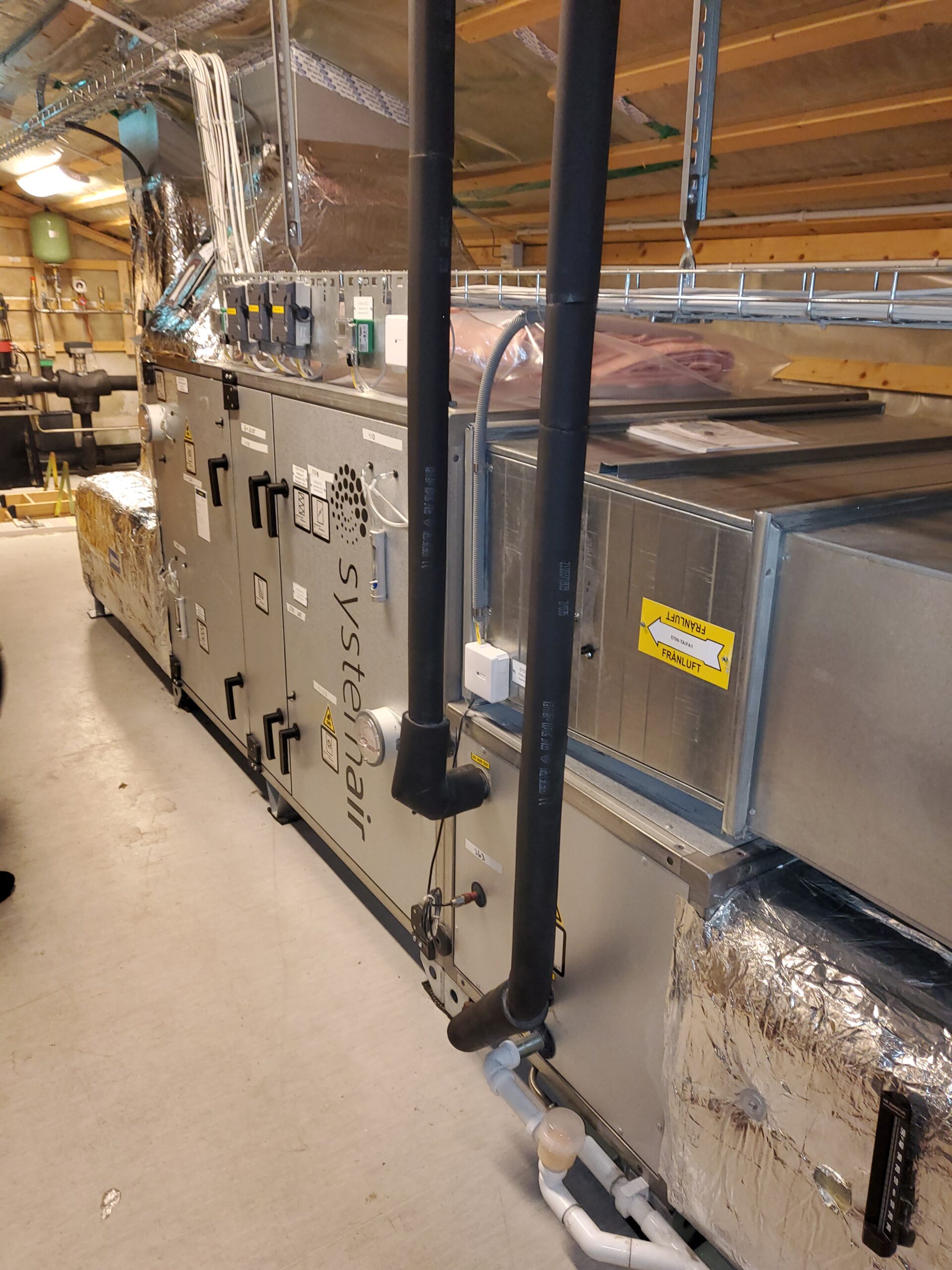 An fan room is a space where one or more units for ventilation are located. These units are used to distribute, clean and cool or heat air, i.e. a device that circulates air within a space or building. The ean room for ventilation can be part of a larger facility, such as an office, a school or an industrial premises.
Contamination in units with heating coils, cooling coils, restaurant units, cooling baffles or recycled heat exchangers can have a significant impact on both energy consumption and the indoor climate The contamination increases the pressure drop, which leads to increased power consumption. In addition, the contamination reduces the flow through the devices, which shortens their life span and leads to increased demands on the components.
When cleaning exchangers, usually a large amount of work to clean the exchanger is required or you need to replace of exchangers . It is difficult to access in the usual manual way. High pressure with water damages slats and the water with dirt settles at the bottom in lumps. Cleaning with dry ice is a perfect alternative here. Accessibility is very good and the risk of damaging slats is minimal with the right technique. No or little disassembly is required, which significantly shortens downtime for cleaning. NEO has developed its method, which includes special equipment, for effective cleaning of entire climate systems.