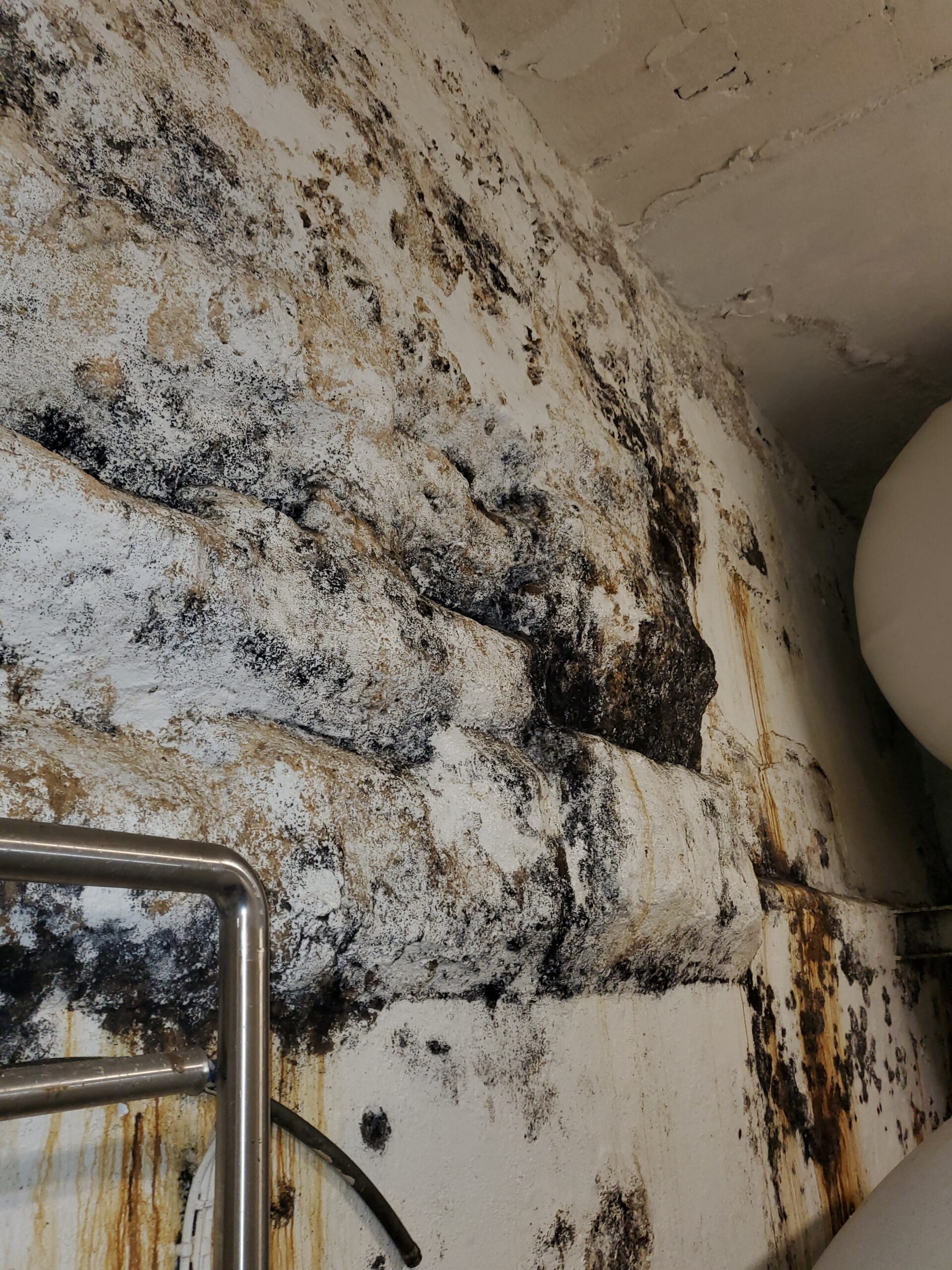 Mould is a fungus that can grow both indoors and outdoors in humid environments. In buildings, mould grows in areas with high humidity or moisture, such as basements, bathrooms, kitchens or laundry rooms. Mould can also grow on damp furniture, carpets or clothes. When mould spores are present in the air, they can be inhaled and cause a range of health problems, including allergic reactions, coughing and nasal congestion. If you suspect that you have a mould problem in your property, it is important to have a professional investigate the area. On. Nordic Energy Optimisation has many years of experience in mould remediation. Our team of certified technicians will work quickly and efficiently to identify the source of the problem and develop a plan to remediate the mold. In addition, we can give advice on how to prevent mould problems in the future.
Mould is a type of fungus that thrives in damp environments and can cause serious damage to buildings if left unchecked. Moisture is the main ingredient that mould needs to grow, and it can come in many forms, such as water, ice or water vapour. When the relative humidity (RH) in a building is more than 75%, there is a risk of mould growth. If mould has already begun to grow, it may appear as damp patches, bubbles in carpets or wallpaper, or discoloured surfaces on walls, floors or ceilings. Mould can also cause an increase in spores in the air, which can be harmful to human health. Therefore it is
At Nordic Energy Optimisation, we understand the importance of a healthy home or office. Mould and damp can not only cause extensive damage to your property, but can also pose serious health risks. That's why we offer a comprehensive mould remediation service that will make your property look and feel like new. Whatever the extent of the work required, you can be sure that we will always provide thorough documentation with before and after pictures. So if you're looking for a company you can trust to take care of your mould problems, look no further. We at Nordic Energy Optimisation can help you.